We're delighted to announce our New Brand Ambassadors for 2018!
After lots of interest and a lot of deliberating on our part, we have Selected Martha Dick & Louie Atkinson to join our team.
Click on the link to find out more about these two budding riders.
https://www.facebook.com/teamVitalequine/
Martha and her pony sam have been in partnership for 5 years and they have competed loads in 2017 coming 8th at Daunstey and also being selected from their pony club to compete at Blenheim Palace they also had a Swalcliffe, which they won. They are hoping to do BE 100 and possibly finish off with a novice/pony trial.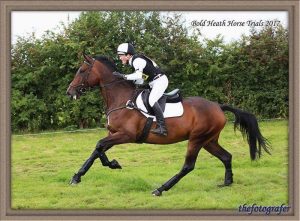 Louie is an amateur young event rider who regularly competes all over the north west as well as other areas in the United Kingdom. His horse is a 7 year old mare named Maisey with a showing name of First Class Mail. He and Maisey are aiming to compete at 1 star by 2019. Louie is also a level one qualified coach and aims to train Maisey to medium/advanced medium dressage.
We at Vital Equine are looking forward to following Martha and Louie's journey throughout the season.